Many industrial processes and operations emit gaseous pollutants containing sometimes dust. Emission control is necessary in order to ensure the protection of personnel, equipment and environment.
GPCE combines an over 20 years experience with innovations by applying the latest technology for emission control containing pollutants such as dust, aerosols, gaseous pollutants and odors.
This makes GPCE pioneer in Greece in the field of air pollution control.
Our aim is the CLEAN AIR!
We are proud to present a selection list of well-tested solutions as well as some of the clients who trusted us:
Composting gases scrubbing in MSW at Liossia:
Services: Basic-detailed engineering, project management, site supervision, commissioning, documentation.
Client: ENVITEC S.A.-ESDKNA
Site: Liossia
Time Frame: 2002-2004
Technical data: Twelve (12) scrubbing modules for composting gases odor control, total 480.000 m3/h air, containing ammonia, sulfides and chlorine.
Emission control of hospital wastes incineration
Services: Construction - installation of bag filters and ash transporting and storage system
Client: TOMI
Site: Liossia
Time Frame: 1999-2001
Technical Data: Bag filter capacity:
Collected medium: Calcium and active carbon
Details: Lime and active carbon are used in filtration to absorb toxic air pollutants contained in gases
Emission control of industrial ore drying unit
Services: Design - installation of a Ventouri scrubber
Client: "OTAVI S.A"
Site: Milos island
Time Frame: 1994
Technical Data: Ventouri scrubber capacity: 30.000 Nm3/h
Odor control of olive dryer plant
Services: Design - installation of Ventouri scrubber and scrubbing wastes recirculation-cooling prosess
Client: ELAIOURGIA PREVEZIS
Site: Preveza
Time Frame: 1999-2001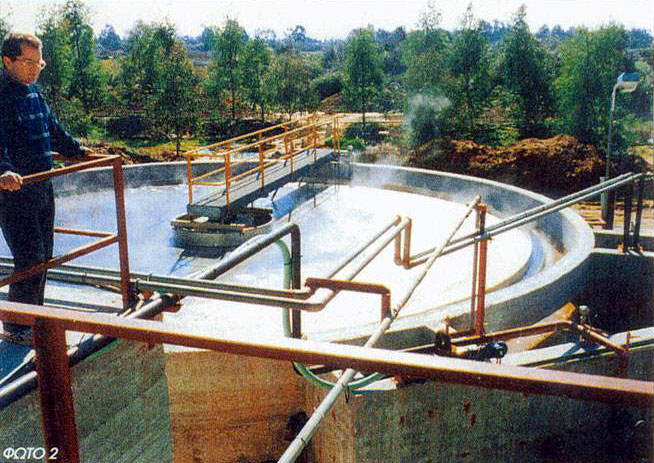 Pollutant removal from gases coming from CUPOLA chimneys into VENTOURI Scrubber
Services: Design - installation of Ventouri scrubber
Client: Greek Foundries
Site: Thiva.